What is proxy server?
A proxy is a computer/server that placed between your computer and the web-server and it redirect your request to the website. The proxy server is identified by two pieces of data: its IP address and its port number. If you are wanting to surf the web anonymously then proxies can provide you with a means to hide your home IP address from the rest of the world.
Proxy server
When your browsing to web sites and using proxy server you actually send request to the proxy. The proxy server get the request and send it to the website and return you the web pages from the site.
Most of the proxies are HTTP Proxy that allowing browsing to sites and web pages.
Some of  the main purposes of HTTP proxy are:
To keep your computer  anonymous.
To speed up access to resources on the web.
To bypass security / parental controls.
To hide your details of browsing (such OS and browser).
When you are browsing to website some of your information can transmits and save by the  web site:
Your operating system name and version
Name and version of your browser.
Your IP address: the IP address lets to the website know more information such: a country where you are from, your city, your internet provider and his email address and more.
By using proxy server when browsing website you can hide a lot of the details above. So by hiding your details you can browse as you from another country, unrestricted surfing, surf blocked sites,  speed up your browsing (some proxies having caching), unlimited downloads from sites such rapidshare, hotfile and megaupload.
HTTP Proxy server and be easily set in your computer by inserting IP and port to your browser setting or using ST Proxy Switcher.
We can divide the proxy servers into few types and levels:
HTTP – Transparent proxy (L3): it is non anonymous proxy. The website knows that you are browsing via proxy and knows your IP address.
HTTP - Anonymous (L2): The website knows that you are browsing via proxy but it does not know your IP address.
HTTP – High Anonymous (L1): The website does not know that you are browsing via proxy and don't know your IP address.
SOCKS 4/4a/5: More flexible proxy that can keep your information private and also can be used to hide your details when using ICQ, Skype, MSN or even email clients like Outlook and more. While SOCKS 4 can work only with TCP Protocols, SOCKS 5 can work also with UDP.
HTTPS Proxy- is a proxy that provide secure channel between your computer to the website
FTP Proxy – proxy that support the FTP Protocol between the client and the server.
As we mentioned, a website can get some of your details you browse to it. So here some details about you:
Your Country: UNITED STATES (US)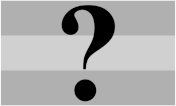 Your City: (Unknown city)
Your IP: 54.234.126.92
Your Internet Provider: compute-1.amazonaws.com
Your OS: unknown
Your Browser: unknown
Browser Version:

So after we learned what is proxy let's understand what should you be careful about when using a proxy?

First, do not expect to be fully anonymous when using proxy. Some proxy are not hiding your details, those called Transparent Proxies.
When you browse and send data, this data will first go through your Internet Service Provider, then to the proxy, this way, the proxy will hide your details mostly from the website you browse to.
Proxy is a computer that your web request and data go through it, if you don't trust the proxy owner do not use it to transfer sensitive data such passwords, some proxies used by governments and private people to monitor your data. Don't be afraid to use proxy just be cautious.